Sophos Introduces A New Tool for Email Protection
Author - ComstarISA | Sep 17 2018 07:10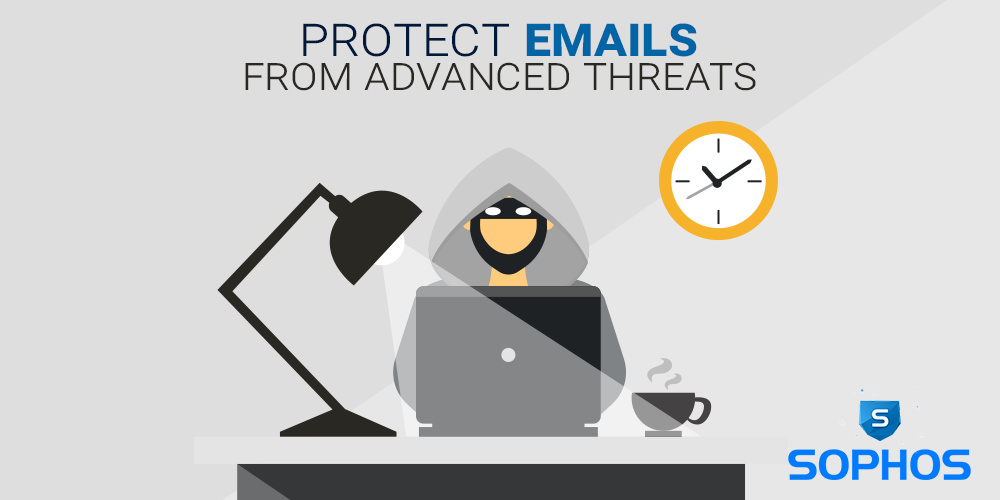 Conventionally, many IT managers have made use of antivirus software in order to protect their emails from virus outburst. There has been an increasing number of viruses and ransomware that has been running rampant in the mobile devices. Hence, it is important to have an email advanced solution, to protect your emails from unwanted malware. It comprises of algorithms comprising of advanced machine learning. These help to quarantine and detect threats. First and foremost, it has to provide comprehensive security across multiple devices and platforms. From a central admin console, managers can disable, scan and fix the 'endpoint'.
Sophos, a British hardware and software security company has been selling and developing the software of antivirus since the 90s. Sophos, the company that specializes in endpoint security solutions and the network has launched Sophos Email Advanced solution. This will help to defend against sophisticated attacks making use of tools of deep learning.
Hackers make use of Ransomware-As-A-Service (RaaS) to launch more targeted and complex attacks via email. Hence, the security breaches have a chance to make the email inboxes look vulnerable.
According to the firm, cybercriminals initiate 'spray and pray', spear phishing, localized attacks, as email is the primary target of attack. Over a 10 Million inboxes are protected by Sophos on daily basis. According to them, 80% of email addresses are filled with spam emails that comprise the malicious payload. The Managing Director Sales at Sophos India and SAARC, Sunil Sharma has said "We need smarter, predictive security to detect and stop advanced threats. Managed through our cloud-based management tool Sophos Central, the new solution can deliver high levels of protection to secure any email platform".
Sophos has introduced a new solution known as the CryptoGuard technology, which restricts ransomware before it comes to the user's inbox. At the time of a click, the feature of 'The Time-of-Click' scans the URL. Thus, it allows to keep tabs on for delayed and stealthy attacks, he added. Hence, with this solution, predictive security is made possible with outbound scanning, active threat protection (ATP), and anti-phishing email authentication. He further said, "Outbound scanning can prevent a compromised organization from unintentionally forwarding malware or sending spam out to customers or partners".
With one simplified management console, Sophos Endpoint Protection helps to protect all the devices.
This can be installed on your organization's servers or in the cloud. Hence, the response process, threat discovery, an investigation can be automated through Sophos in Pakistan. Therefore, the time of the incident is reduced. The rise of Information Technology has also opened many opportunities for the hackers, ransomware, and malware. These are running rampant in the systems worldwide, and hence the security is compromised as a result. Sophos is working on the task to eliminate all such illegal wares and make the emails secure.