Align Digital and Sales Teams for Efficient Results
Author - ComstarISA | Jun 13 2018 03:00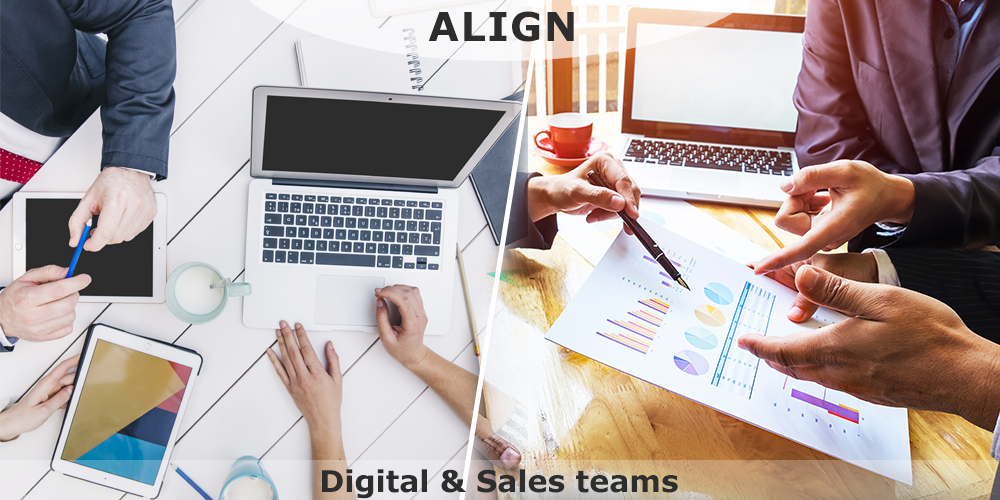 Transformative digital teams pull the model of change, enhance community collaboration, with increased team coordination programs are developed and well executed leading to network excellence. The digitally native companies have criteria to move towards a successful kind. The alignment of a digital team with the sales teams is an important stage for any organization.
The optimal structure for digital teams varies from organization to organization. They are responsible for developing, testing, and implementing a strategy to reach and engage target audiences through digital channels like web, mobile, and social. Thus, the alignment of these two agencies helps to optimize the structure and make their work easier.
Through digital promotion experts, we found that teams with the highest performance digital programs are overwhelmingly using the hybrid team structure model. Having digital leaders on senior management teams and shaping new sales campaigns and initiatives are now proven to lead to more successful digital programs.
It is true that traditional marketing agencies were also very beneficial in uplifting the enterprises' sales and costs worth. However, success depends on using both traditional and digital media effectively and often in complementary ways. Sorting through the options is critical. As a company, to have a depth and breadth of knowledge across all media to create the right formula for each of our clients helps to enhance the sales and digital team coordination.
Customized sales training programs in still this philosophy of consultative selling in clients' sales teams and develop a culture around adding value for customers. This results in improved revenues, improved relationship within teams and improvement to real-time situations. This interactive training empowers your sales managers to effectively support their sales teams. Hence, we can assume that sales criteria for success should be assigned beforehand in order to achieve the goals on time.
Moreover, communication and marketing services are also provided in an enhanced version to operate your networks and web tasks properly for the better performance of the sale team. The facility of communication does bridges the connection between both; the provider and the customer. Through the harmony of these two teams, the possibilities of trade are extended to a maximum limit and your enterprises gain profit from such endeavors within a short span of time.
To wrap up, how these teams and the roles within them fit together varies from company to company. Then, make sure to create well-defined responsibilities and processes, and finally, look at how they function together, to see if they're organized in the most effective manner. If your Digital Business, Digital Technology, and sales teams are in sync, all your projects will benefit.