Influence of Odoo ERP on Small Business Organizations
Author - ComstarISA | Dec 17 2018 02:00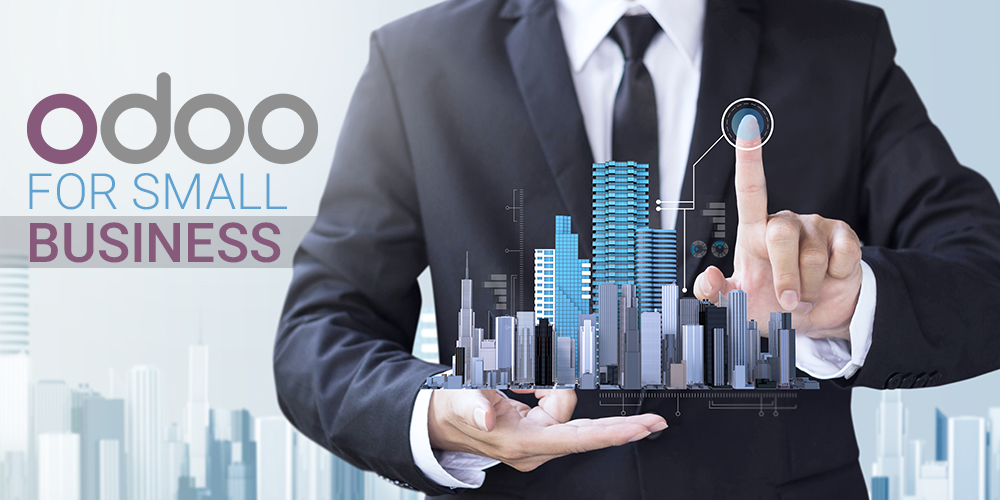 Business, despite its size, needs proper management on a compulsory basis. Why? There are many major facts, but the most prominent one is that business needs a smart approach and fast action to make progress. Being exclusive about Odoo, it is particularly designed to manage business activities and processes of a business. Odoo is helpful for big industries whereas it can also provide efficiency to small businesses as well. For making noteworthy progress, it is smart for entrepreneurs to work in an advanced environment and take a right/ beneficent path for growing up the business. Odoo serves industries like retail and wholesale from a bigger perspective while if we classify the Odoo modules, it can be much more useful for numerous small businesses. Such as running a mart or shop, making deliveries, providing a platform for users to communicate, marketing of your product and many more.
A complete deployed ERP by Odoo is a collection of numerous applications or Odoo modules, whereas, if we see these modules separately, they may be applied on multiple platforms. Entrepreneurs need to be smart and efficient according to a pace of time, and Odoo is easy to access to that advancements. Application related to accounting and data management can be applied for any type of business and diversity of Odoo platform also allows all entrepreneurs to use this advanced platform to increase business productivity and profitability. Odoo can be a step for a small business to think big and make drastic progress. Moreover, who does not want easy management at low cost? Odoo is certainly a better approach for most for the businesses to work smarter and effective to make its place in the market yet; it also provides an easy environment and peace of mind to an entrepreneur. Small businesses should also start to step towards technological advancements like Odoo and make their work easy and efficient at the same time. It can also be useful for extending business and make marketing strategies other than just managing business complexities.
Odoo has numbers of functionalities that are truly beneficent for business needs, and entrepreneurs should utilize this platform to make betterment in a business. Since small businesses are the actual game changer and can make major changes in the whole market without worrying about the massive loss.