How to respond negative feedback on your content
Author - ComstarISA | Mar 28 2018 05:00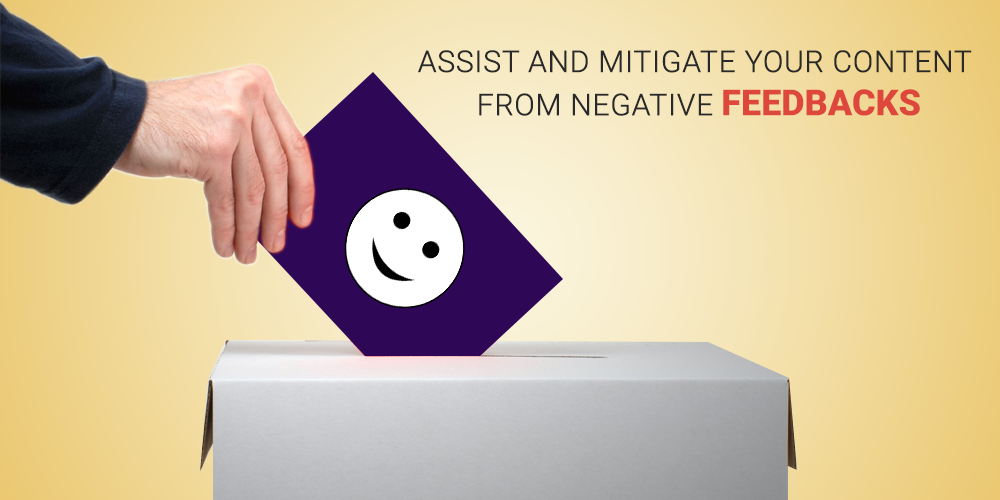 Undoubtedly, one can never sustain an argument with negative people for they are accustomed to assuming their predilections as infallible. Can a prudent person behave courteously if one is, presented with a bouquet of cactus? Likewise, is the case of receiving contemptuous replies to one's comments, contents or opinions on social media. Any person anywhere in the world has the power to either encourage or humiliate the other person on social media. Connected to social media means that you are effectively connected to the almost entire world, hence, cynical feedbacks on your contents or ideas can mortify your image immensely. Insolent remarks can deteriorate your professional as well as personal life.
Some people start judging you on basis of disgraceful words and become detached from you. Therefore, the best way to respond to such kind of snide statements is to deal with them in a civil manner. Will your perceptions be justified if you throw smut on others? Absolutely not! Certainly, there are some essential techniques that can assist and mitigate your content from negative feedbacks. Primarily, assess the real reason for the harsh comments about your content, they may be genuine effort to highlight your errors or misconception.
Some criticism may be useful to you, allowing you to self-evaluate yourself professionally as well as personally. Hence, an opportunity to reflect on your mistakes and then politely reply them with gratitude. On the contrary, if you assess that sarcastic feedbacks indicate illogical thought process then it's better to ignore. Sometimes your popularity on social media can attract lots of envious people who are bent to tarnish your reputation with their snide comment.
Therefore, in some cases, it is advisable to overlook instead of replying. Conclusively, it is essential to acknowledge that being a human you are to accept and tolerate both i.e. praise as well as criticism. When commended try to be humble and work even harder to secure your prestige. Likewise, at times of receiving snide comments be sure to understand your own mistake first, instead of charging at the abuser.
As it is said that to err is human, so be cool and proceed forward with an optimism. This attitude will aid you to develop and emerge as a confident person in your professional as well as personal life.