Digital Marketing Strategies for SME's Online Presence
Author - ISA (Comstar) | Feb 05 2021 12:00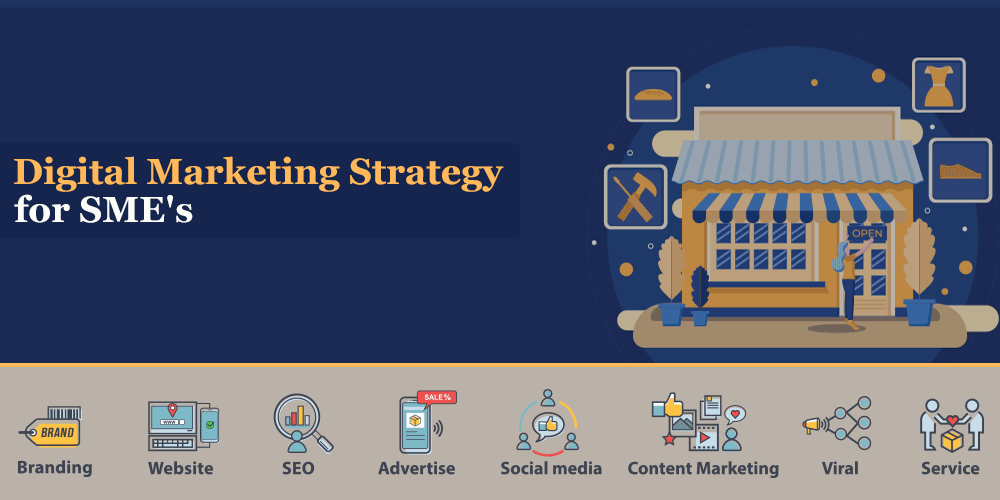 The year 2020 was not normal for business enterprises of all sizes, whether they be small, medium, or large. Since the Covid vaccines are already available now, and they have started to be distributed in various countries, we hope to have the refreshing and safe year 2021.
From a business perspective, what you need to take care of this year is your digital marketing strategy. It is crucial for your customer reach, sales, PR, and communication approaches. In this blog, we discuss how all business enterprises, especially small ones, can up their marketing game in 2021. Let's discuss five most important digital marketing strategies:
1. Optimized SEO Content: In the digital world, what most significantly matters is your standing in search engines like Google. It is highly unlikely if you are not amongst the top three search results on Google, as the experts say, you can't expect customers to reach out to you through Google. Therefore, focus this year on year SEO strategy and use most relevant keywords for your business so that Google finds you right there at the top of its searches.
2. Content Marketing: One way to up your SEO marketing game is to use relevant keywords in your website content and weekly blogs. You can provide your customers with unique perspectives by explaining benefits of your products and services and answering questions like, why they should buy specific products or services, especially from you. In addition to that, you can use short videos, infographics and other such content to improve your marketing strategy in 2021.
3. Social Media Marketing: It is estimated that around 245 million users actively use social media forums such as Facebook, Instagram, LinkedIn, and others. Who wouldn't want to excel in these forums when there are so many potential customers right there for you? You only need to be strategic about your regular social media posts, research about relevant trending hashtags and engage a normal social media user to make them buy your products or services by posting engaging social media content.
4. Email Marketing: It is a bit traditional but still very relevant in 2021. You need to have potential clients in your email list so that you keep them updated about your new offers and discounts or launch of new products or services. The best way to have them on your email list is to make them provide you with their emails by offering them discount offers, free webinars, and free access to business journals etc.
5. PPC Ads: This refers to pay-per-click ads and helps you market your products or services through one-click on the ads that are shown on various websites. You need to have good command on keywords and the bidding process of PPC ads to excel and up your digital marketing game.
Thus, if you are a small business and want to up your digital marketing strategy in 2021 to increase leads, enhance communication, and engage more customers, use all above strategies to make this year a successful business experience. Still not sure about it or want more guidance? Just reach out to us, and we will be happy to guide you further.