How Odoo Pharmacy PoS Caters to Online Healthcare Demands?
Author - ISA (Comstar) | May 06 2020 04:00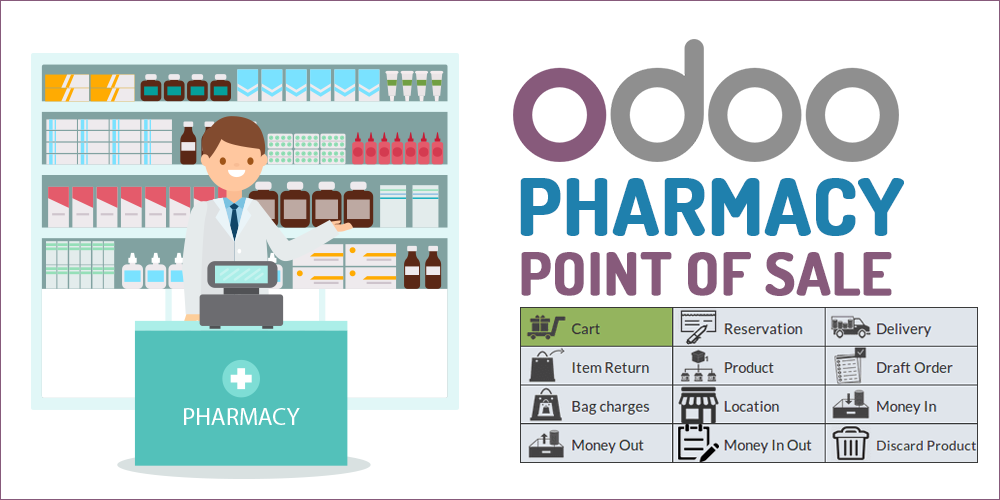 Modern, innovative technologies are replacing the traditional market structure with ever more pace. In the locked-down world of COVID-19-online business, education, health, meetings, conferences- hence, majority of industrial and service activities are taking place via the internet. The online world has proved to be remarkably ready for upcoming challenges such as COVID-19. In such circumstances, the demand for online health services has increased exponentially. People are bound to "stay home", and thus the only option they have is to conduct businesses and buy products and services is through the virtual, online world.
Furthermore, because of the virus, the need for digitally customized ERPs taking care of the pharmacy sector has reached its zenith. More and more companies are shifting towards making hand sanitizers, soaps, and other alcohol-based products to save the world, and therefore, Odoo Pharmacy Point of Sale proves to be remarkably efficient and effective to meet this demand. Odoo has been technologizing and digitalizing in various sectors such as education, PoS, accounting, finance, marketing, HR, health, etc. This blog specifically focuses on how Odoo Pharmacy PoS proves to be effective in the recent crisis with its salient features.
• Lower Cost of Production
As compared to its competitors, in terms of price and features, Odoo stands way ahead in its lower cost of production. Not only that, with the low cost, it also provides a variety of different features.
• Inventory Management
Odoo Pharmacy PoS thoroughly takes care of your inventory and has intensive capacity to store your products and services.
• Retail
Odoo Pharmacy PoS makes your retail management easier than ever. It provides efficient communication and insightful data analysis tools so that you can form a fine relationship with clients.
• Point of Sale
Odoo Pharmacy provides you with every element of your sales on all your devices i.e. mobile phones, tablets, laptops, desktops etc. Eventually, you can make better decisions vis-à-vis your business by depending on the data and trends provided by Odoo.
• Barcode Scanning
Barcode Scanning with Odoo Pharmacy becomes efficient and effective.
• Suitable for Small and Medium Enterprises
Odoo Pharmacy has the capacity to fulfil demands of small to medium enterprises. It thoroughly takes care of their variety of business needs in terms of taking care of HR, communication, PoS, accounting, marketing, data analysis, etc.
Hence, give Odoo Pharmacy a try in these trying times of COVID-19, and improve your PoS services with Odoo and ensure a smooth flow of medical products and services even in lockdown.