Digital Marketing Trends to Follow for all Industries
Author - ISA (Comstar) | Feb 28 2020 12:00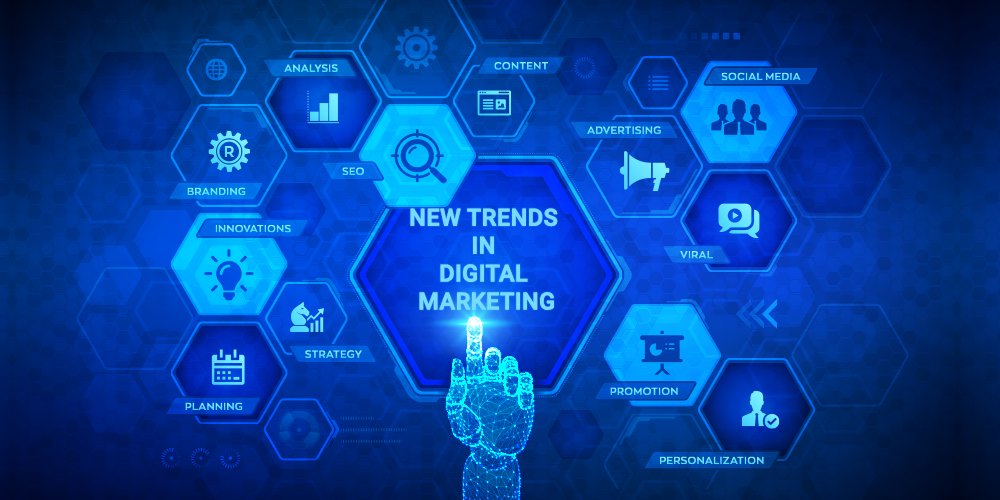 Andy (Digital Marketing Manager): Hey Jeff, how many likes and comments did we get on the latest Facebook post about our new wi-fi routers?
Jeff (Content Writer): Sir, we got around 7k likes and 378 comments, which means our traffic is increasing.
Andy: Good work, Jeff. I like it. This means people are loving what we do and in the way we do it. I am proud of you.
Jeff: Thank you, sir!
Conversations like these are considered to play an important role in the digital marketing arena of contemporary businesses. It's all about likes and comments, love reactions and views. On the other hand, online forums to interact with people or market your products have changed remarkably if thought about in a most conventional sense. Facebook, the godfather of the online social world of the last decade, no longer generates a similar amount of revenue or brings a similar number of viewers that apps such as Instagram and TikTok do. This blog will throw light on the changes happening in the digital marketing spectrum and how those are linked with people's online social media choices.
Here are eight key digital marketing trends that will shape the upcoming online marketing strategy:
1. Facebook Vs Instagram
Many people have quit using Facebook for its notorious fake news proclivity. According to Forbes, 41% of users on Facebook are above the age of 65. The younger generation prefers visuals and smart experiences provided by Instagram, TikTok, and Snapchat. So, companies must rethink their marketing on Facebook, whether it is reaching the target audience, and are the products being marketed effectively to attract the target audience?
2. Online Chat Forums
Online Chat Forums provide a much more personalized and interactive discussion experience as compared to conventional methods. Online Chat forums are quick, responsive and are available 24/7. So, they improve customer loyalty and customer interaction with enterprises.
3. Short Video Marketing
In an online world dominated by YouTube videos and Vloggers who present a live and more credible experience, people are bound to read less and hence, videos will play a significant role in marketing your products and services. Videos do not have to be long; they can be short (30 seconds) displaying a whole lot of features. Also, they add more credibility as customers can see what is being marketed and how does it look like in reality.
4. SEO and Contextual Online Content
Search Engines such as Google are already working on the contextual aspect of online content as compared to the idea of traditional SEO practices. Google advises that, "rather than chase the latest SEO trends, it's more important to ensure a site has fast speeds, useful links, and well-written content." So, the new focus is on accurate, in-depth content, not on random content to meet SEO requirements.
5. Interactive Content
Interactive Content refers to content people like swipe, click or interact online. You may recall filling certain random polls on twitter or apps asking for automatic customer reviews. All this information provides massive information to marketing and branding companies and the big guns customize their products and services accordingly.
6. Personalized Emails
Email marketing has become more and more personalized instead of being generic. New emails thoroughly discuss how certain products and services are relevant in a particular industry; they do not merely provide product descriptions.
7. Optimized Voice Searches
Google Voice Search and Siri are also gradually catching up with what people exactly want to search, discover or shop. Voice Searches easy to use bring optimized customer experience along with improving brand loyalty.
8. Marketing Via Messaging Apps
Messenger and WhatsApp marketing are also on the rise with links attached to products and services. It is estimated that marketing via Facebook Messenger brings 10-80 times more traffic as compared to the Facebook posts shared on the News Feed. So, the future is marketing via targeting people's Messengers and WhatsApps.
In a nutshell, keep all these points in mind when you are devising new marketing policies and strategies so that your knowledge is updated and advanced enough to cope up with emerging marketing challenges.