Digital Transformation Ideas that will Change the World
Author - ISA (Comstar) | Dec 18 2020 12:00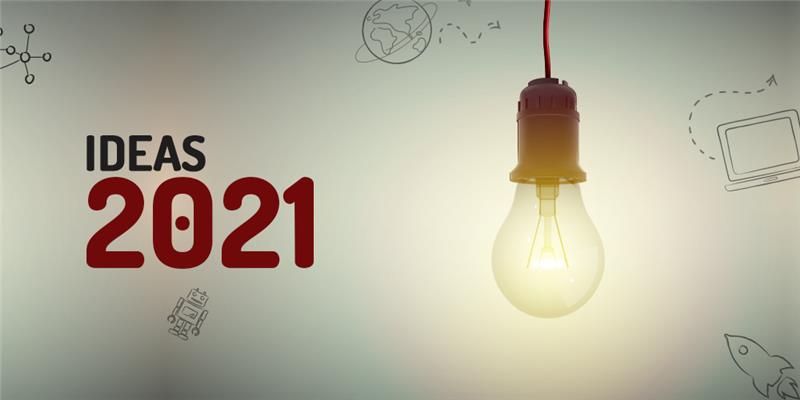 From education and sports to international traveling and global businesses, COVID-19 slowed down everything in the year 2020. We are already listening about a few vaccines in the market, providing 90%-95% effectiveness against the virus, but experts argue that people overestimate the effect of the virus in the year 2021. They think that the proper distribution of the vaccine from high-income to middle and low-income countries and all humanity will take a few years. Bill Gates warned that the lockdowns might still be there until the year 2022 and we will need to be cautious and responsible in the post-COVID-19___0 world even if we have the vaccines. In this blog, we explain how the COVID-19 realities of this year will shape the upcoming year, i.e., 2021.
Travel Subscriptions: During the strict lockdowns this year, traveling industry especially airline, both international and local, suffered the most. In these circumstances, many global companies are coming with travel subscriptions with a lot of perks and benefits to sustain and enhance their businesses in the long run. So, you will see many traveling companies coming up with subscriptions and discounts to provide additional benefits to customers while building long-lasting relationships with them.
Education: Education systems all over the world are expected to be revamped in the year 2021 so that students can have access to more collaborative learning world when we are already in the second wave of Covid. Reliance on technology and its flexible usage will shape the new education systems. Educational institutions offering more inclusive, online tools will be in demand as opposed to the ones holding onto outdated and rigid education tools and models.
Government Surveillance: Government surveillance will increase to keep a check on whether people keep track of social distancing and other such measures for their safety. It is also expected that latest technological tools and surveillance cameras will also be used to keep an eye on work-place harassment and other such matters in public spaces.
Flexible Work Routines: After working from home for about a year, and having flexible working hours will disrupt the traditional 9:00 am-5:00 pm working schedules. It is expected that many companies will follow the 3-2-2 model, i.e., three working days with two work-from-home days followed by two days off. Also, to bring employees back to the office in 2021, companies will need to make their office spaces more collaborative and fun so that employees get motivated to go back to the office since one year outside the office has already changed them and their expectations have increased.
Climate Change Realities: With the climate change threat in the offing while worsening the Covid related diseases, the government and private sector will be collaborating to deal with it so that people's lives can be saved. We will see more reliance on bicycles and work-from-home facilities to reduce carbon production through the less use of individual vehicles. Also, national and international organizations will think about how to make their cities more inclusive and sustainable since the most downtrodden get affected by these threats more as we witnessed in case of Covid and deaths caused by it.
New Technologies: Technological sectors will be spending more on research related to introducing mobile apps so that people can quickly check their blood oxygen levels amidst the Covid and due to increased pollution levels in all big cities worldwide. So, they can keep track of their health while relying on smartphone apps.
These are the most significant changes that one needs to be cautious about before 2021 starts so that we can deal with it better prepared and keep ourselves and our communities healthy and safe. Thus, stay safe, use masks, wash your hands, and take care of the older ones and less-privileged people around you because the second wave of Covid seems to be more lethal, and as the experts say that the worldwide distribution of the vaccines will take months or maybe years.