What Does Digital Media Strategy Do for Any Business
Author - ComstarISA | Jun 07 2018 11:00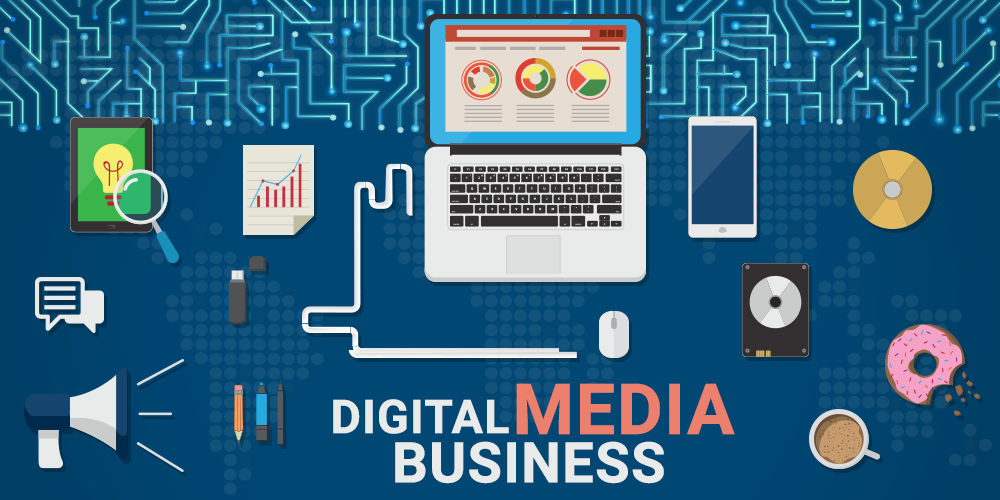 Digital Media Services is a blend of technology and content and building digital media products requires teams of professionals with diverse skills, including technical skills, artistic skills, analytical and production coordination skills. All of these skills need to be balanced on a team, with all team members focused on creating the best user experience. Digital Media Services (DMS) practice brings order to your brand lifecycle and distribution. Monitor team tracks and manages its assets faster and more affordable. Apart from this, there are many digital media marketing benefits that not only ensure the success but popularity of your company too.
Rethinking your organization's content lifecycle requires a partner who's been there. These engagements have ranged from strategy and evaluation to implementation and support services. Proper and organized industry knowledge helps drive your media and entertainment organization and position it for future success. Moreover, enterprise gets good publicity within the cost-effective technique to promote their brand and business on the industrial level. Content creation tools and expertise span the full range of your creative needs, from collaboration and work in progress, to production asset management, to content capture, encoding, and editing. Smart asset creation, high-quality assets for collaboration, process optimization, monitoring, and reporting are required for content creation. It also aids the viewership of your merchandise by attracting targeted audience to read, comprehend and then choose your product over the other. Hence, these are essential marketing techniques to adapt to business growth.
Furthermore, Content management in media asset management helps to produce and distribute content efficiently using automated workflow and collaboration tools. It tends to consolidate responsibility, faster time to reach the market for availability of asset and maximize allocation of assets across all channels. It also permits to highlight the positive aspect of your merchandise in accordance with the preference of public.
Secondly, organization's assets are easy, securely, and quickly available to all channels and partners if the content distribution aspect is efficient. With reduced costs, improved and new revenues digital media services helps to transfer and secure content and protects sharing. To build an effective infrastructure it is essential to migrate your assets to the cloud requires investment in servers, storage, and networks as well as environmental costs for power, cooling, and rack space. DMS allows time-saving, significant cost savings from moving to another environment and centralized management of virtualized systems.
Some of the famous and efficient digital marketing companies are as: Disruptive Advertising, Ignite Visibility, WebpageFX and Dash Two. Therefore, to sum up, and to reap all the benefits of your business, these marketing techniques play an important role to support the rapid sales, fluctuating demand, operational management costs, eliminates redundancy and provide a fresh look and increased performance and time-saving.