What are Managed Services and why should you Care
Author - ComstarISA | May 17 2018 12:00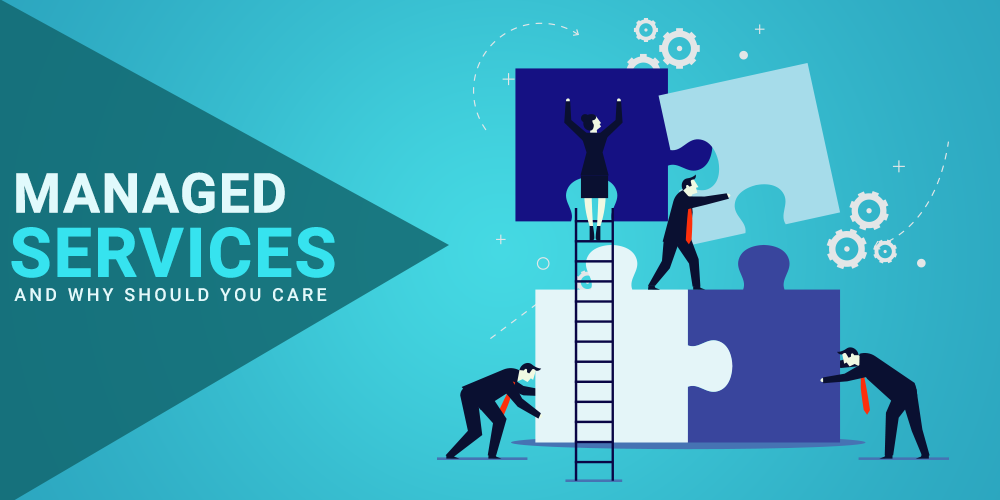 Conveniently, most of the e-commerce industry is based upon the latest technology of the internet and the services which help to eradicate the entire web regarded troubles, however, one of the substantial goals of these enterprises is to acquire these techniques on cost-effective price. Hence, the major four types of managed services are solely responsible for performing this task faultlessly namely:
• Cloud Bursting:
This assists your business by offering you storage space for data entry on demand and managing it in an appropriate and methodical way to give you ease and feasibility. This is an excellent source of storing details especially private and confidential information of the particular company.
• Data Recovery through Backup:
For sure we all carry backup plans for most of our technology-based gadgets then why shouldn't you have the same policy for your financial descriptions in the business industry. This is possible with the help of this service that replicates all your essential documents, databases and statistic calculation in order to tackle the devastation caused by some natural calamity or technical malfunctioning. Thus, you won't be at a larger risk of losing all your digital data.
• Managed Billing:
As a matter of fact, this MSP is one of the most assuring and profitable aid one can think to control and flourish their trade. This not only helps to give you a systematic approach to budgeting, debit and credit calculations and payments from clients but also records all these estimations for check and balance process. Hence, through this MSP the proximity of error is nearly zero percent.
• Service Level Agreement:
This type of managed service is usually employed by cloud computing apps. Their main function is to provide their clients with the complicated documents of prescribed contracts, privacy policy, terms and conditions in order to discuss a settlement between company proposal and their clients' demands. This sort of assistance is essential to create a loyal bond between the enterprise and their clients.
On observing the top managed service providers of the previous year i.e. 2017 we come across these five names such as; Sirius Computer Solutions, PCM Inc., Softchoice Corporation, Carousel Industries and Forsythe Technology Inc. All of these mentioned categories determine to aid their customers with the latest paradigms of technology in almost every field of life. Therefore, it is obvious that the benefits of this service include efficiency of an operating system, downtime is almost minimized, 24/7 monitoring is available and is cost-effective to almost any sort of enterprise. Thus, one must think to attain them in order to run their trade purposes smoothly.