Safe and Secure Working from Home with Network Security Products
Author - ISA (Comstar) | Mar 27 2020 03:30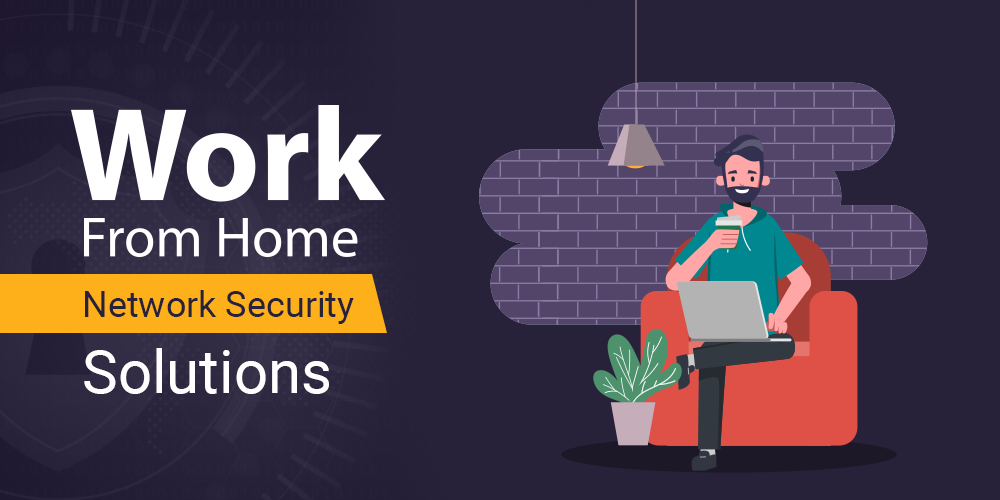 Corona Virus, which initially emerged from Wuhan China, has hit the global economy, politics, and business in the worst of manners. Experts have been comparing the Covid-19 economic impacts with The GreatRecession of 2008. Countries like Italy have already witnessed how uncontrollable and vile this pandemic is. Under such circumstances, businesses in the global world are handled online via using computers, laptops, tablets, and mobile phones.
The rise of the virus and the deep emphasis of doctors on "social distancing" make it harder for people to work in offices and conduct seminars and meetings, so businesses are left with no choice other than taking care of business affairs online. With the rise of "work from home", various sorts of issues emerge vis-à-vis online security, networking, and technical solutions. Network security becomes important because in most cases, individual employees do not have extra security to secure their wi-fi networks, and hence, a company's data can be breached without much difficulty. So, in trying times where working from home has become a new normal, having advanced-level network security must be the given to secure important, official data.
In this blog, we aim to throw light on the products and services which thoroughly take care of your network security demands at affordable costs and under small to high-density environments.
1. TrendMicro-Endpoint Protection
TrendMicro provides end-point protection and encryption, which makes your data safe, sound, and secure. The encrypted data can be easily transferred from anywhere anytime. It operates in all atmospheres such as virtual, cloud, and physical. It provides protection against other outside vulnerabilities and malware. It also configures your management and is deployed easily.
2. Trend Micro- Integrated Data Loss Prevention
This product from TrendMicro prevents your data loss. It is very affordable for all users, whether they be individuals working from home at a small scale, or people working in offices on a large scale. Its key features include protecting data, providing privacy, educating users, and implementing protection controls.
3. Sophos-Safeguard Encryption
Sophos synchronizes your data encryption with flexibility and customizability. It has two key features: 1. Full Disk Encryption 2. File Encryption. It prevents data loss and provides real-time protection and easy external sharing on mobile and Cloud.
4. CoSoSys- Endpoint Protector Encryption
CoSoSys enforces encryption in such a manner that makes your USB devices efficient and secure more than ever. It is based on a password and is quite easy to use. Its key feature includes cross-platform solutions, password-based protection, and military-grade encryption.
Furthermore, other than providing encryption and data loss prevention, VPNs are also of significant use which changes your exact location to provide safety and security. Let's discuss how following products provide that.
Sophos provides secure and remote internet access anytime anywhere as well as it operates in all sort of environments such as 3G, hotspot or hotel networks. Also, it does not need any configuration, and it provides email protection, web protection, and endpoint protection.
6. Sangfor- Virtual Desktop Infrastructure Solutions
Sangfor provides affordable desktop and application virtualization. It improves the user's online experience and offers complete software, hardware, and peripheral packages. Also, it easily caters to the needs of the employees travelling and working or others who are working from remote places. It eventually increases productivity and security.
Veritas provides data back-up and data recovery, which you can trust easily. It offers reliable, fast and cost-effective data recovery as well as manages and synchronizes your data. It also provides cloud data protection and other smart integrations.
Barracuda is a complete security package against email-based threats and malware. It filters and manages all your emails and prevents important data losses by providing robust protection. It simplifies email security and offers a smooth flow of email availability.
Thus, keep your networks encrypted and secured from data losses and data breaches. Also, get remote internet access anywhere anytime with the use of 8 products explained above. It is high time that you install these products before the hacker intrudes into your devices and get access to confidential data.