Let's Talk about Odoo ERP Software for Trading Companies System
Author - ISA (Comstar) | Dec 11 2020 03:30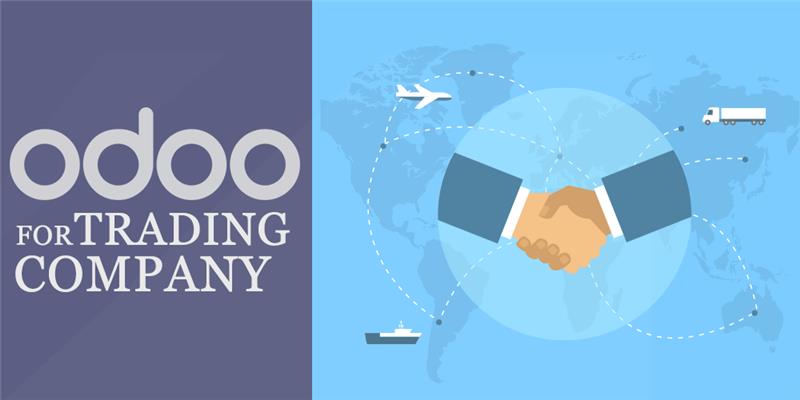 Advanced ERP solutions provide effective integration and customization of various business modules so that you get a wholesome, flawless online business management experience. From performing and integrating key business operations such as sales, accounting, finance, inventory, HR, marketing, e-commerce to providing procurement, field service, manufacturing, and insightful reporting tools, modern ERP systems have them all.
In this blog, we shed light on specifically Odoo ERP and how it integrates and customizes modules related to the trading industry. Trading is a complex business because of unpredictable fluctuations in demand, the behavior of the consumers, and changes in regulations, all requiring a sharp eye on key business operations at a time. With Odoo, all your key business tasks are performed with integration and ease. Let's discuss some of the essential features Odoo performs in the trading industry.
CRM Management: Odoo Customer Relationship Management provides remarkable options to get in touch with your customers all the time, and that is what a trading industry requires to update their customers about all business information. In this way, Odoo schedules appointments and increases sales.
Warehouse Management: Since trading is a business requiring effective management of external and internal locations along with managing customers, suppliers, and inventories, so all of this is efficiently provided by Odoo Warehouse management. Odoo fully suits trading industry warehouse management requirements.
Product Management: There are a lot of products in the trading sector, with specific variations in terms of product variants and product attributes. Odoo helps to manage these products into various categories and units, so that product management becomes easier.
Purchase Management: Odoo makes the purchasing process for your trading company automated and integrated. You can make quotations and manage stocks quite easily. Odoo also helps in taking care of procurement, sales orders, and logistical rules to increase productivity.
HR Management: A robust HR ERP module is also required for a trading business because it has a variety of employees working within different stages and levels. HR management in Odoo ERP takes care of salary information, contact information, and employee evaluation, all of which helps in perfectly managing a trading business.
PoS Management: With Odoo's loyalty programs, discount offers, and cool e-commerce services, the significance of Odoo PoS increases more than ever. Odoo PoS gives you substantial sales information about specific locations and places anywhere anytime. Integrating PoS with e-commerce and CRM helps trading businesses significantly.
Thus, all these above Odoo features for trading companies, i.e., managing CRM, products, purchase, PoS, HR, and warehouse becomes easier than ever. If you are a small, standard, or large trading company and want to inquire about Odoo and how to adapt it for your corporate, reach out to us for more details. We will be happy to implement Odoo ERP for your trading company.