Sophos Mobile Device Management for Android, iOS, macOS & Windows
Author - ISA (Comstar) | Feb 21 2020 05:00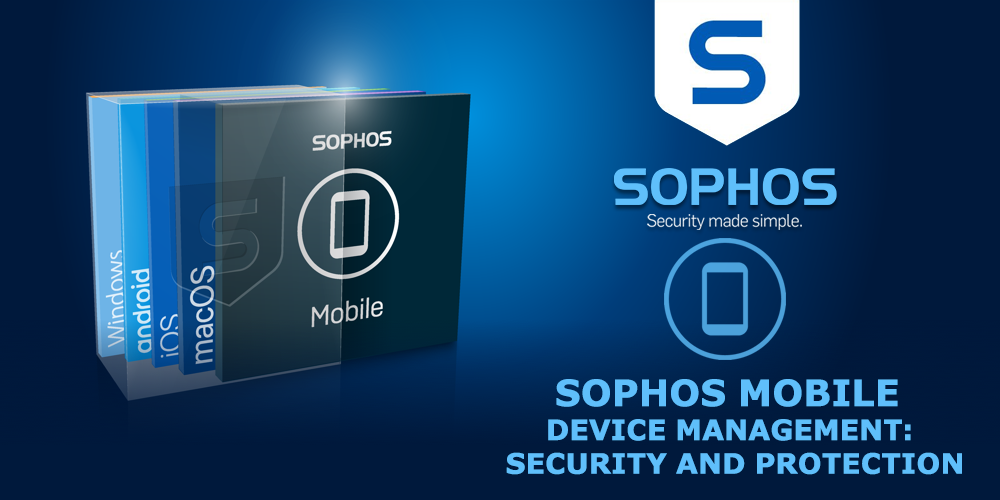 The technological revolution has already unfolded and manifested itself in the most complex yet simplest of manners. With every passing day, the physical size of technology products is decreasing while the functions performed by these devices are phenomenal. Take a mobile chip, for instance; it's a tiny little thing which entirely takes care of your cellular functions and gives you a unique ID. This blog will throw some light specifically on the Sophos Mobile Device Management, and how mobile devices can be easily managed and integrated with a single software.
Sophos Mobile provides security and flexibility via Simpler Unified Endpoint Management or Unified Endpoint Management (UEM). It performs following key functions:
1. Secured Management
It manages and configures all your personal or office devices such as Windows 10, macOS, and mobile endpoints in one system which help in making appropriate strategies, easy management, and implementing effective company security policies. Also, it provides protection to your endpoint devices, users, and business data.
2. Latest Technology
It plays a significant role in restricting access to various business resources in order to get rid of case violations. So, it provides further security by taking care of the next-generation endpoint protection solutions for macOS and Windows.
3. Private Personal Data and Protected Business Data
Sophos Mobile Device Management puts a vigilant eye on your private personal data and prevents it from getting hacked. Furthermore, it keeps your business data protected from business data breaches.
4. Configuration and Setup
Sophos Mobile has a deep capacity to quickly configure with a variety of endpoints with sublime configuration options, policies and profiles. It also has a self-service portal which helps you reduce the frequency of help desk calls.
5. Devices and Apps
Sophos Mobile Management is compatible with Windows 10, macOS, iOS, and Android. It helps in easy installation of various apps and has an enterprise app store as well as it manages other Office 365 apps.
6. Content and Security
Sophos Mobile has an email and document container which publishes content. It also has a deep learning anti-malware which provides protection from phishing.
So, in a nutshell, Sophos Mobile Device Management provides security to the users, devices and data. It is easy to configure and manage, and it secures your devices at an affordable rate.