Design Your Email Campaigns with Advanced Features to Send Optimized Newsletters
Author - ISA (Comstar) | Jan 24 2020 04:30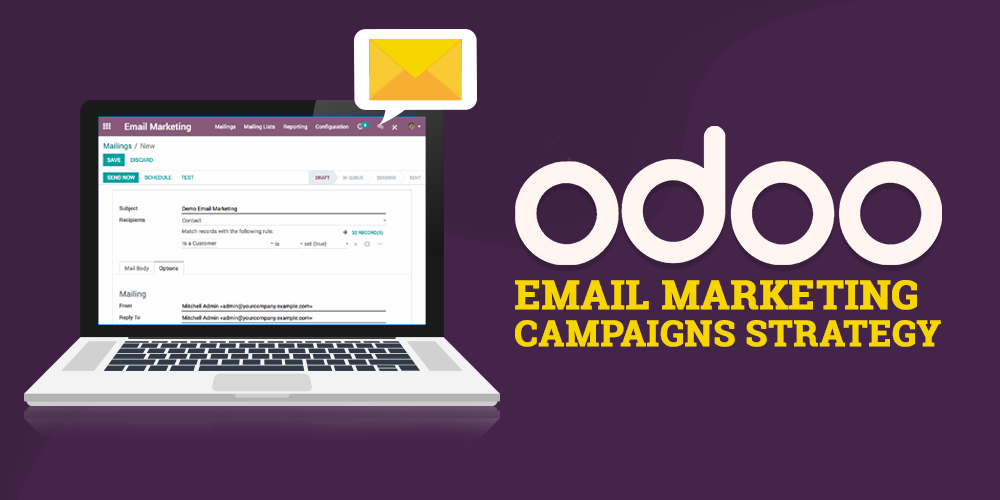 Email marketing is one of the significant and conventional ways of publicizing your products and services. It is an old but gold marketing technique which not only caters business-to-consumer interaction but also takes care of business-to-business dealings. On the flipside, sending emails to individual consumers and big enterprises can be a daunting task if it is done manually. There are ERPs and software which perform this task with ease and pace. For instance, Odoo ERP is remarkable for its email marketing features. Let's discuss what more it has to offer.
Odoo Email Marketing requires just a few drags and drops to produce efficient emails. It offers following four sophisticated and integrated features:
1. Builds Awareness Campaign
Odoo Email Marketing leads all your brand awareness campaigns which help in branding and marketing of your products and services even if you do not have any IT background. It automatically caters the new technology-oriented marketing trends. It is easy to use and efficient to design and provides you with full control over the email content.
2. Segments Your Database
Odoo Email Marketing makes you get more open and click rates. It helps in the optimization of your products and services as it sends your campaigns to targeted groups added within your database. It also adds filters based on your customer's priorities and depending on countries, dates and functions.
3. Compatible with All Devices
Whether it be your iPad, Android Phone, or your Desktop, Odoo Email Marketing features are easily customized on all devices depending upon the space and optimization level of images.
4. Elevates your Consumer and Business Reach
Odoo Email Marketing provides effective data analysis of previous emails and makes you improve your email structure if needed. It also tracks your bounce rates, open rates, click-through rates, and helps in improving your overall marketing strategies.
Furthermore, Odoo Marketing also has a tracking code which provides performance of specific email campaigns. It tells you an estimate of the expected and generated revenues out of those campaigns.
So, give Odoo a shot and bring email marketing at your fingertips.