Wearable Tech: The New Goldmine of Health Professionals Industry
Author - ISA (Comstar) | Apr 10 2020 12:00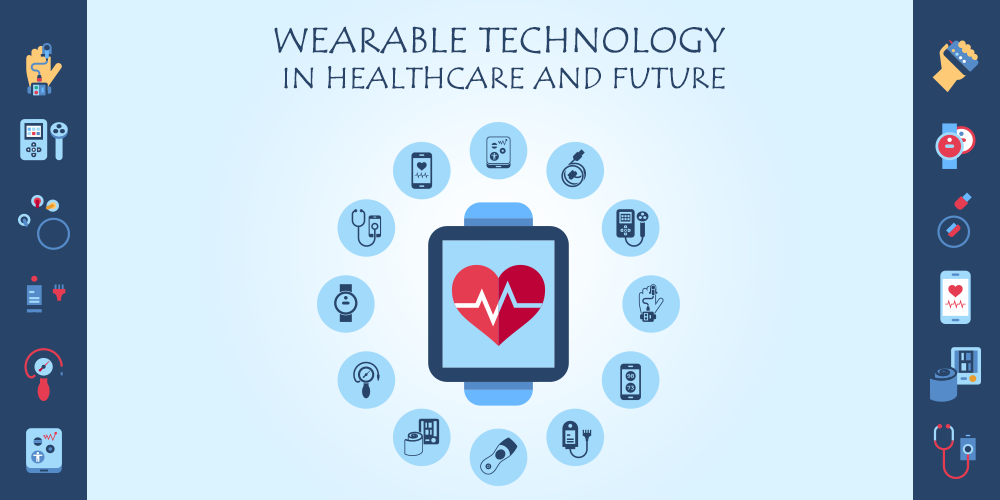 According to recent estimates, around 60 million Americans have used wearable devices at least once a month in 2019. Also, according to IDTechEx's new report on wearable technology, 25 billion dollars will be spent on the formulations and intermediate materials for wearable technology. Thus, wearable technology is the next goldmine with lots of potential and growth.
Technology and fashion have always been associated with each other, telling one about a person's preference for certain brands over others. For instance, if a person uses an iPhone and the other a Samsung or Huawei, it tells you a lot about their approach towards technology, and sometimes you even assume about people's social class as well. In the same manner, wearing data has now become a latest fashion, and wearable technology is the new future.
Your bracelets and smartwatches have the capability to assess all what you do during a regular day. It calculates your footsteps, your gym time, yoga time, places you go to, swimming time, stairs that you take—in fact, all actions that you perform during a regular day. Thus, technology is becoming smarter, smaller and flexible than ever introducing new less-spacious products. Wearable devices are comfortable, implantable, and disposable. Also, they are often hidden in underclothing. The demand is that they should not be short of electricity anytime. If power runs out during a regular day, that will be detrimental medically for a human. It will lead to medical e-patches, damaging the exoskeleton and leading to diabetes (for the use of wristbands).
Furthermore, on the positive side, the use of wearable technology has the potential to increase life expectancy rate of humans as they increase health awareness. One can easily avoid certain activities or the usage of certain food products that are causing harm to his/her health and eventually become fit and healthy.
Furthermore, these wearable devices bring well-being to people as they provide significant benefits in the healthcare industry. For instance, the thermometer connected to the internet database automatically identifies areas where people are feverish, and thus it indicates that some viruses or flu are going to be prevalent in the area so that the authorities can take quick measures beforehand. Also, wearable technology with these features becomes even more relevant in the current times of crisis where the whole world is deeply influenced by the COVID-19, and hence the economies are badly damaged.
There is much more to wearable technology other than just being flexible and smart, and that is its capacity to "intersect and interject signals into the human body". For instance, these devices can control your body and move your muscles. Technology is integrating with a variety of nuanced ways such as the use of DuoSkin, which is made up of a gold metal leaf and it controls your mobile phones along with showing and storing information on your skins. Another such device is Levi's Commuter Tracker Jacket which is attached to your skin in such a manner that it connects to your mobile phone via Bluetooth. Other examples of such products are yoga pants, and smart swimsuits which guide us in refining our yoga poses as well as help us count and track our activity while swimming.
So, the companies need to amalgamate hardware and software to thrive in this newly emerging and growing industry. They must use sensor platforms instead of sensor components as the former offers supreme battery life and optimized power consumption.
To conclude, wearable technology becomes relevant than ever in trying times of COVID-19. Wearable technology has the capacity to provide data about similar symptoms of certain diseases in people before the contagiousness of a disease unfolds so that the authorities can take timely measures to ensure safety and well-being.