SOS Alert to Prevent Corona Virus and Be Safe Worldwide?
Author - ISA (Comstar) | Mar 18 2020 10:00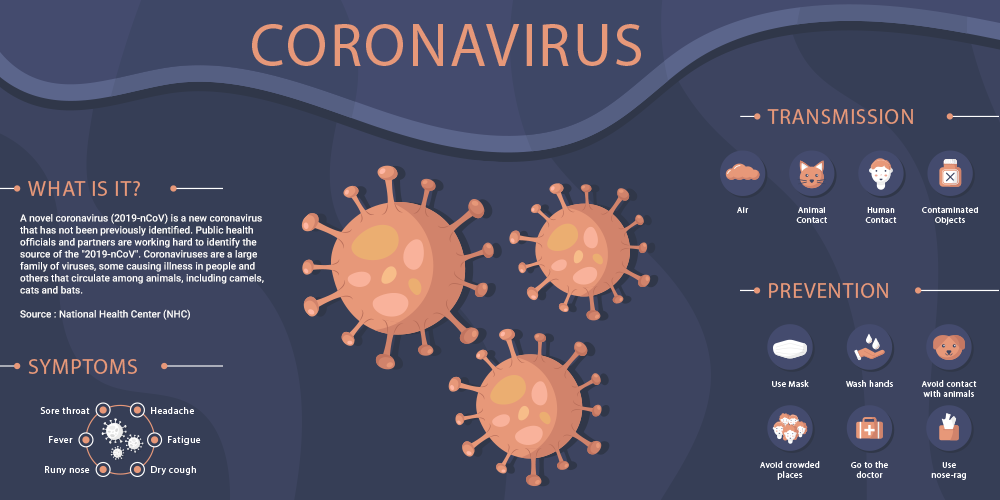 Coronavirus, also known as Covid-19, has become a horrific reality since the start of the year 2020. It has brought global economy to a standstill, made global sports activities happen without spectators (some of them even postponed), put all academic endeavors take place online, and taken all public health institutions under a national emergency. The virus killed more than 5000 people globally, and thousands are already infected and hospitalized. There is a sense of panic everywhere with hospital beds and equipment in immense demand.
China, Italy, Spain, Iran, Korea and many other countries have locked down their entire cities (and some even the whole countries) to decrease the widespread contagiousness of the pandemic that Coronavirus is. In the case of Pakistan, there are 195 confirmed cases with a single death now. Let's hope that this doesn't get any worse! Most likely, it will get worse before it gets better.
There is a belief that this virus is most deadly for the aged people (above 60), but the flip side of the coin tells us that its contagiousness must be avoided by people of all ages so that our parents, relatives and other elders do not contract the virus from us.
The good news is that Coronavirus can be restrained from massive spreading through taking prevention measures. A team leader in Seattle (Kaiser Permanente Washington Research Institute), Dr Lisa Jackson, said they had tested the potential-Covid-19-Vaccine in a healthy person's arms. Let's hope that this vaccine will work. Even if it works, it will still take some time to properly test, manufacture, and distribute it. So, what we can do now is an absolute prevention from certain things to avoid its immense spread by taking certain measures. The experts say that we need to transform our approach towards greetings, work, education, travelling and all to curtail threats caused by Coronavirus. Let's discuss some key measures that experts highly advise us to take:
• Social Distancing
Stop being too close to people while greeting or meeting them. Don't handshake. Use alternative methods such as greet without touching.
• Hand Washing
Consistent hand shaking is required for twenty seconds at least for every turn. Wash both upper portion and palms of your hands, including rubbing your nails.
• Covering Sneeze and Cough
Use tissues to cover your sneeze and cough, and then dispose of those tissues immediately. Alternatively, sneeze into your elbow but never into your hands.
• Not Touching Face
Do not touch your face, nose and eyes without properly sanitizing or washing your hands.
• Contacting Doctor
Contact a doctor immediately if you feel you have fever and dry cough. Do not wait, as otherwise, you might potentially be spreading the virus to others.
• Staying Home
If you're sick, stay home. Do not go to crowded places such as markets, offices, or religious places.
• Avoiding Special Surfaces
Try to not touch places such as elevator buttons, attendance thumb-scanners, and other frequently touched surfaces. If you do contact them, sanitize your hands immediately.
• Not Using Masks
Do not use masks if you are not infected with the virus, so that they can be used by those who are infected.
• Not Panicking
Do not panic! There are doctors researching on this novel Coronavirus, trying to introduce a vaccine against it, and working on how to prevent the disease. You have been allowed work from home, provided online classes, and sent to your home cities- so, use this time effectively and do not consider it as a leisure time to visit places. Take rest and stay home. Do not hoard food and other necessities as it will increase the overall panic even more.
Hence, make these prudent measures as an essential part of your life and keep yourself and your surroundings safe.