How Business and Technology Improve Future Business Prospects
Author - ISA (Comstar) | Dec 04 2020 12:00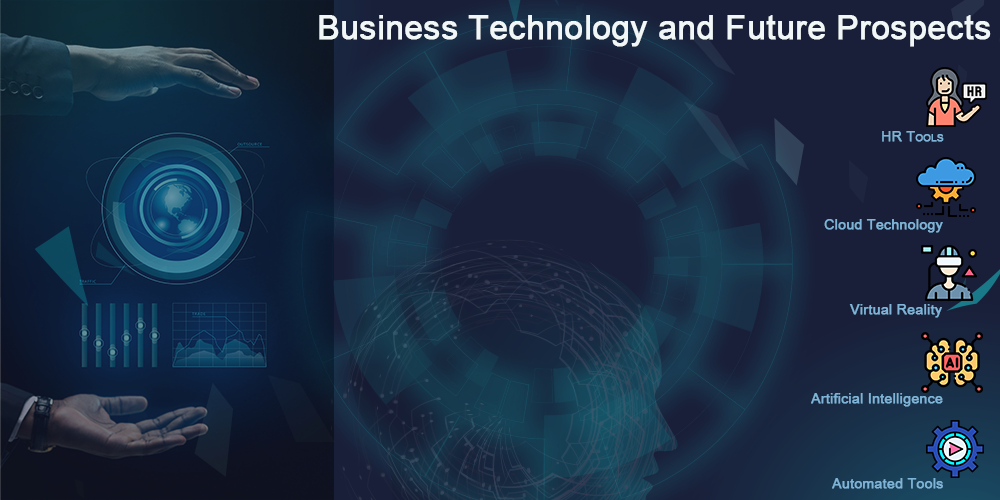 IT and business go hand in hand today more than ever. The pace with which business organizations adopted themselves to new, advanced, remote technologies is mindboggling in the post-COVID business world. Business enterprises, to remain competitive in the market, adopted new technologies in the blink of an eye and utilized them entirely in an unprecedented manner. Keeping this latest business-IT interaction in mind, in this blog, we focus on how the future of business world looks like amidst the swift technological changes happening.
Let's discuss some business IT products and services that all corporate enterprises will be using in near future.
Automated Tools
Modern ERP systems already use online business management tools to automate their businesses. They use a variety of modules to perform all business tasks and manage employees well. As a result, they improve business productivity and efficiency. The use of these automated tools will be normalized in future by all sorts and levels of business organizations. So, you are on the right track if you already use ERP systems.
Artificial Intelligence
AI also increases business efficiency by assigning repetitive tasks to latest robots so that time and resources of a business organization can be saved. Robots provide more accurate and flawless results because they do not contain human biases which might harm your business data or profits; instead, they only perform tasks which are already coded in them. So, using AI for performing various business tasks will be a regular thing soon.
Virtual Reality
The world of Virtual Reality does not remain to be only relevant for video gaming and entertainment. Many business organizations already use VR for workplace training, designing, and presenting. VR and Augmented Reality (AR) industry is expected to make more than $120 billion by the year 2022. Thus, are you ready for it?
Cloud Technology
Cloud technology is already used for storing important office data and applications, but in the future, its latest developments will make you able to have access to important business data, tasks, and module etc. even offline. It will also bring device and location independence and more scalability.
HR Tools
HR is already managed online by almost all latest business enterprises. What is fascinating about HR future, some of which is already observed for recruitment, employee assessment and tasks during COVID-19, is the complete reliance on technology for managing human resources. Employee evaluation, tasks, working hours, motivation to work, and all relevant information will tell you in seconds which employees deserve promotion and which ones need to improve their work. Also, merging all above features, future of HR is also going to be technological by using cloud technology, VR, AI, and other ERP automated tools.
Thus, business and IT amalgamate perfectly and improve work efficiency and productivity. VR, AI, new HR tools, cloud technology, and automated tools will shape the future of business. Therefore, are you excited about these upcoming beneficial intermingling of business and IT? If you want more information about the future of IT, want to automate your business by using above tools, or just want to talk more about it, we are open to guide you and assist you as we love new, young voices aiming to shape the future of technology.