Best Back-Up Software 2018
Author - ComstarISA | Jun 17 2018 01:00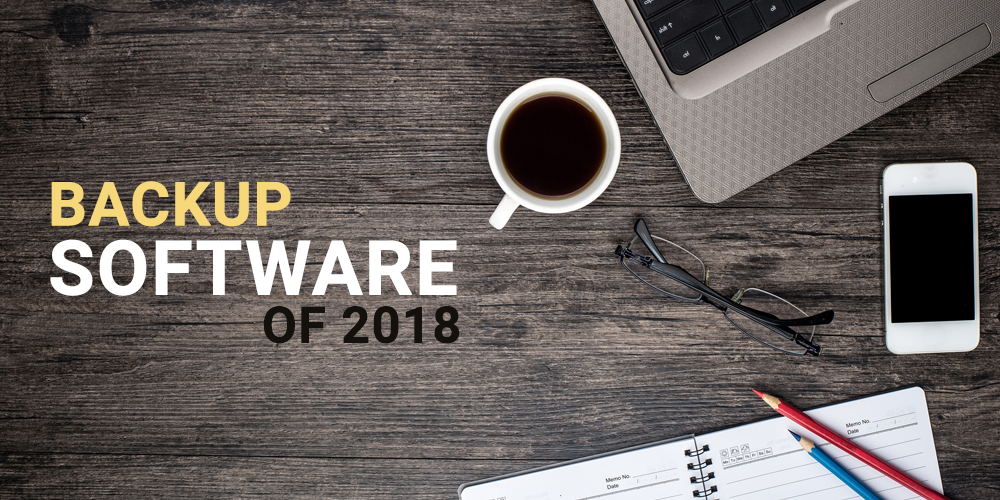 A good backup program will let you choose exactly which data should be stored, how often, where, and whether it should be encrypted for extra security. You should also look out for a backup tool that makes recovering your data easy after a disaster.
Backup software:
Backup software falls into one of two basic categories; imaging or file based. If you want to secure a computer that it can be entirely rebuilt, with the OS and applications all installed, then you'll need an imaging tool. Imaging tools have to secure the entire hard drive of a system, every byte, and so you'll need either a hard drive or a network location with enough space to make a complete copy, and then hold any subsequent changes. Choosing the right software is a process of deciding what type of backup you are interested in having and then making sure that you have a tool provides the right functionality.
File Backup software:
File backup software is a basic type of any backup. In this area, it has a full spectrum of efficient tools and functions, allowing file backup for any data type under Windows and Linux, including "hot" backup for files opened by other applications, making file backup online and many other. It allows backing up files opened by other applications.
Backup Maker:
Viruses, user errors and computer crash put you at risk to lose important data at any time. Therefore, it is crucial to secure your files regularly so that in cases of emergency, your computer data is still accessible. Backup Maker automatically stores your data and at the same time offers an intuitive operation: select your data, optionally set automatization for scheduled backups, select its destination and within an instant, your valuable documents are transferred in zip format to a hard drive, USB flash drive or directly to CD/DVD as scheduled or according to circumstances.
To ensure that your sensitive data remains secure at all times – it provides a highly secured encryption of up to 256 bits (AES). It also enables you to transfer protected backups to a web server through an FTP/FTPS upload.
Best backup software: (These are few best and commercial backup software according to the ratings of 2018)
• Powerful, feature-rich and easy to use, Acronis True Image drive partitioning and backup software for Windows is a truly comprehensive solution. Customizable backup plans let you choose how often you want to back up fully, and let you back up the most important files more regularly. Customizable backup plans let you choose how often you want to back up fully, and let you back up the most important files more regularly.
• EaseUS Todo Backup Free is (as you may have guessed) a free backup service that offers step-by-step instructions to help you quickly and easily backup and recover your files. It even includes a specific disk closing mode for Windows 10 that's ideal if you wish to transfer from a hard drive to an SSD.
• Paragon's Backup & Recovery 16 offers a range of features that'll help keep your files safe. It can backup individual files or the entire system, so provides the complete package rather than focusing on just one aspect. It is also one of the few tools to support the backup of virtual disks, like those created by major hypervisor vendors VMDK, VHDX, VHD, pVHD (like VMware, Hyper-V, VirtualBox).
• Bvckup 2 is a fast and simple Windows backup utility that focuses on the type of file backup activities that users need the most often. It utilizes Windows shadow copy mode, allowing it to copy a file that's open for modification without causing a crash or exception. In theory, and it's not perfect, files that you are working on can be duplicated to a target location in real-time.
In a nutshell, each differential backup will be larger than the last, but to restore your system you'll only need the full backup and the latest differential one. Incremental backup files are smaller, but to restore your system you'll need your full back up as well as all subsequent incremental ones, which takes longer.