Information Technology and Modern Corporation
Author - ComstarISA | Jun 12 2018 06:00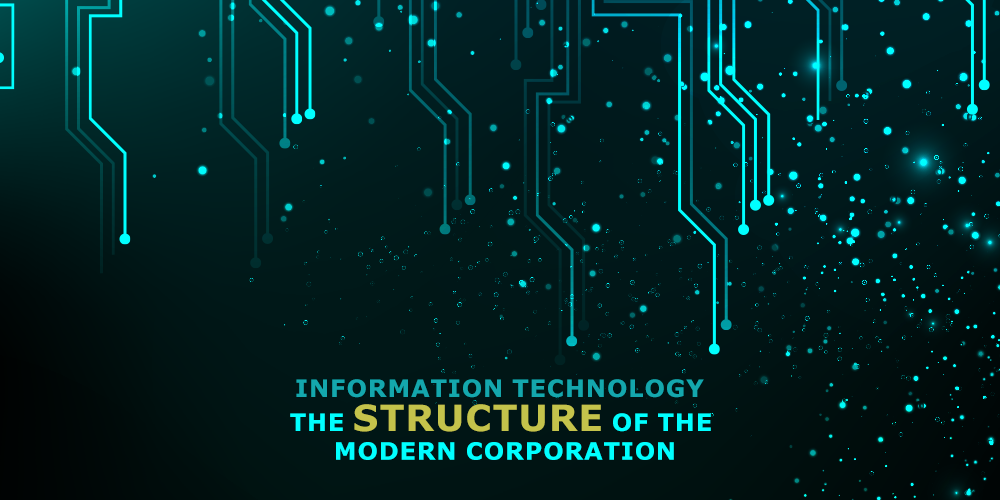 Indeed, there is the uncountable importance of information technology in business that has transformed almost each and every facet of the entrepreneur's attitude towards administrating corporation like never before. The advancement in IT is enhancing and improving swiftly that if we do not hold tightly onto this rope we may get lost in the deep forest of intense competition for survival. Hence, listed below is the sagacious answer to the most asked question; how does technology affect business today?
Firstly, the provision of mobile web solution in the form of smartphones has revolutionized the methodology of directing an organization. The projects that were once handled on desktops PCs are now operated by convenient and feasible mobile apps which ensure the connectivity of internet almost every part of the world, thus, making business deals authentic, less time consuming and cost-effective. Moreover, the popularity of social media has created a new generation of entrepreneurs who with the aid of this productive tool promote their brands and enterprise among the targeted audience within a short span of time. Social media includes software like Facebook, Instagram, LinkedIn and Twitter which share and spread the power of your brand identity like wildfire among the people of the world.
Furthermore, another aspect of IT is cloud computing that permits the enterprise to achieve those resources and data packages with swift mobility along with cyber security via the internet. This technique was very expensive and time-consuming in the past with regards to the fierce competition among various industries of the corporate world. In addition, nowadays with the growing need for data usage and transmission; it is easier to recognize your customers' requirements and needs. Through the utilization of analytical services, you can extend and segregate your customers into specific groups or targets in order to deal with them priority wise. The maximum amount of traffic on any website let you determine the type of audience and it is feasible for your business to provide them with their demanded solution or product to attract more and more clients.
Besides, connected via internet although sitting miles apart is one of the main achievement and function of information technology by which entrepreneurs work efficiently. Whether it may include your co-worker or any important foreign delegation; all are cooperating together less than one umbrella term of internet connectivity and accessibility. Therefore, it is sagacious to admit that indeed IT has transfigured the old practices of waiting for the approval of projects from months and has produced a cost-effective procedure to deal your enterprises' working efficiently.
In addition, the cyber threats and crimes are also evaded through the advent of highly encrypted and protected software that ensures the safety of your networking systems along with your private and confidential description of your corporate governance from discloser for unsolicited purposes. Secondly, one of the significant effects of rising in technology is that in the business industry IT is solely responsible for causing the reducing the cost price of software solutions and upgraded their functionality for operating them as well. Entrepreneurs easily purchase this affordable software from the market and then customize them for their own specific objectives to run their agencies proficiently.
Therefore, it can be easily accessed that importance of information technology in business has caused a great revolution in the older methodology of working, maintaining and administrating the trade; which is a good and productive perspective to move forward with the rising tidal wave of technology in this era.