Yahclick expertise in technical network services
Author - ComstarISA | Dec 08 2018 09:00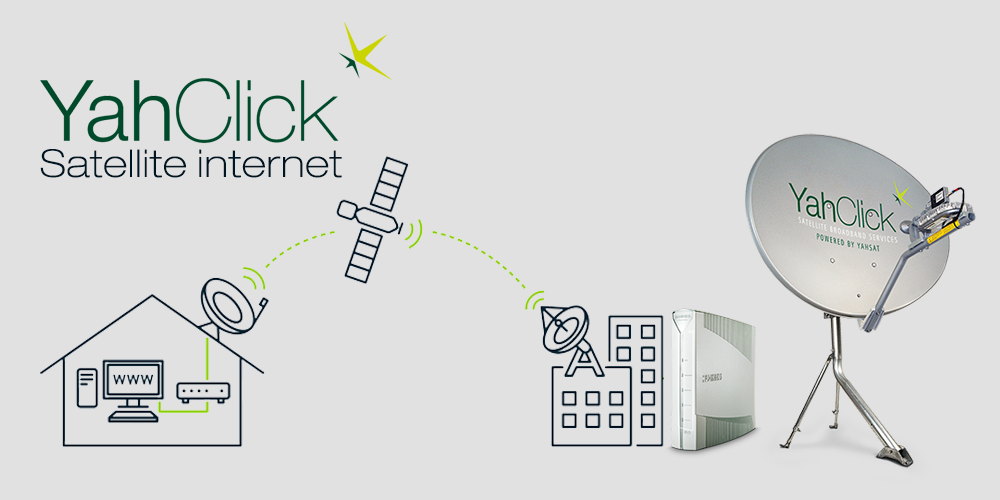 Yahclick is a technical community which majorly deals with the network technology and provide numerous related services. It has expertise in Wi-Fi networks, and some other internet related services. Their satellite broadband services are well-recognized all over the country. Perhaps, there are numerous companies that deal with the same field while Yahclick has its reputation in markets. There are some particular tactics that Yahclick follows to satisfy their customer, and they are as follow:
Efficient Wireless Networking
Wireless networking is common these days so Yahclick tries to approach the point of efficiency which can be more beneficent for any user or client. Efficiency in wireless networking certainly possesses an important role because it has become a requirement of today's life. Improved connections can further be helpful on many points, so a company gives exclusive attention to it.
Enhance Availability
Availability can be considered as a subpart of efficiency in networks whereas this subpart has its significant role in measuring the quality of a network. Availability of network in as important as its existence because if the network is not available on time of its need, there is no point of its being useful. And if we see from a broader perspective, we need network availability even for our little tasks these days. Keeping that in mind Yahclick put more attention into providing better availability.
Provide Flexibility
Network flexibility can be measured as the network being proficient for every type of device and has a room for upgradation all the time. It is essential for today's technology to be able to get moderation along with pace of time since rapid development in the technical world needs advanced networks as well. So, it I important for a company to make devices or networks which are flexible in many aspects.
Make it Cost Friendly
Getting quality product in a low budget is considered to be way too inconsiderable these days. While success of any company depends on the following fact on a huge rate, this is why Yahclick provides products that can be utilized by working class of the country. Network services are usually affordable for common people but being more cost friendly makes their services more important and admirable.
Step Towards Innovation
Innovation is a key for any technology company, and a network is one the major field of technology, so eventually, innovation in networks become important. Networks need to be smarter according to our smart devices. Yahclick believes in the innovative idea and takes chances to develop more on an advanced path. This helps to keep the enthusiasm high towards future advancements and new technology, Provide data security.
The priority of any network provider must check if their services are providing proper data security to their users because numbers of customers deal with sensitive data on a daily basis and it is a responsibility of service provider to check all security measures and make its users feel secure regarding their system and data. The company also follows all security rules to provide more secure services to its users.
Provide Easy Access and Installations
Networks are compulsory for all of us but all of us do not belong to technical background, and there are numerous cases where one can find himself stuck due to complexed or entangled technical procedures. Keeping this in consideration, a company provides technical services which are easily accessible and handled by a non-technical person as well. It is assertive though that a service which can be utilized by everyone is more optimizing than the one which has limitations of expertise.
A Better Speed of Transmission
Networks are basically used to transmit data which may include files or any other type of information from one place to another or share it with authorized persons so that, data can be utilized from different users. Since it is a basic need of any network service, Yahclick provides a better speed of transmission data so that it can make users work more efficiently and better.