Brace Yourself for the Next Revolution in Wireless Broadband 5g Technology
Author - ComstarISA | Aug 02 2018 06:00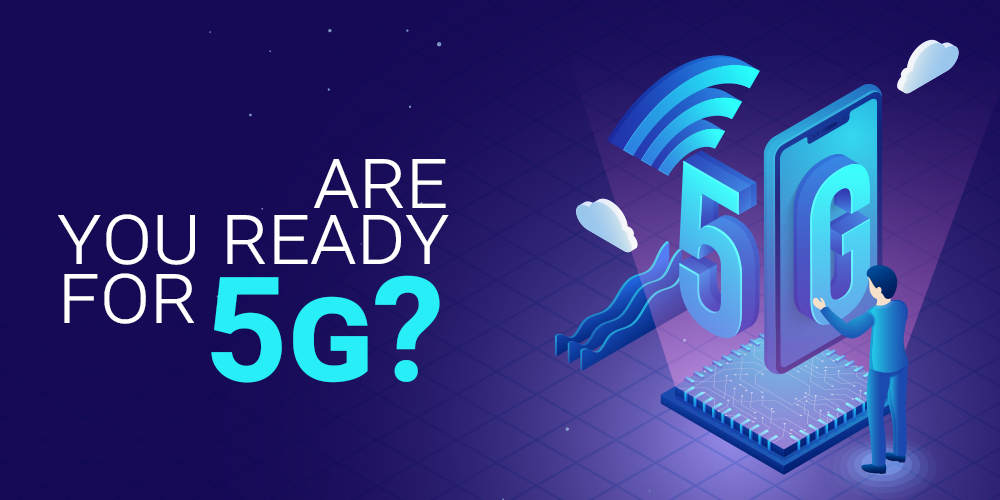 It is evident that fifth-generation of wireless broadband technology will bring an exclusive and exponential increase in data speeds that will alter the methodology of the interaction of people with the internet respectively. For instance, the time duration of downloading an HD movie will be reduced from an hour to a few seconds. Furthermore, it demonstrates traits that can sustain and inspire an astounding array of innovations and new services. Moreover, 5G growth can also power up remote surgery. Thus, it is clear that 5G technology will connect maximum devices, people and things in smaller areas with faster and lower latency ever witnessed before.
In addition, we have observed that 5G infrastructure will be a bigger leap than 4G launch as it possesses some of the creative and updated traits that will surely assist the user to experience the taste of advanced technology in the palm of their hands. As we all know that 10x over 4G is a common estimate, with variables such as whether a carrier prioritizes range over speed affecting just how much quicker 5G will be. Moreover, 5G latency can dip to 1 millisecond, when the end user and target platform are pretty close – within 4 to 6 miles of each other. 4G latency is variable, but the best of 5G is 60 to 120 times better than average 4G latencies. Besides, 5G standards allow for exponentially wider bands than 4G and major increases in bandwidth.
Although standards will not be fully defined until the 2019 World Radiocommunications Conference, early progress indicates that two distinct "flavors" will emerge: low- and mid-band 5G focused on spectrum below 6 gigahertz and high-band 5G on spectrum above 6 gigahertz, particularly in the millimeter wave bands. Both of these facets will be used to blend and enhance existing LTE networks rather than replace them.
On the contrary, McKinsey focuses on several use cases 5G will be preceded by serious network upgrades. The use cases include the enhanced mobile broadband that has people downloading huge video files in seconds and which supports significant advances in virtual reality. 5G networks will also be able to better keep pace with the explosive growth of the Internet of Things and all its current and yet-to-be-discovered applications, as 5G enables up to one million connections per kilometer at very low power. And 5G makes mission-critical control possible with 1-millisecond latency, opening the door for new applications that demand absolute reliability, such as in healthcare, utilities or autonomous driving.
In addition, McKinsey asserts that all these use cases will require network performance to increase tenfold over current levels across all network parameters, including latency, throughput, reliability, and scale. That means heavy investment is ahead in all network domains. McKinsey estimates 5G infrastructure cost will continue to increase at the high end at its historic range of 20 to 50 percent annually, while Moor Insights & Strategy predicts 5G will drive IT hardware spending to $326 billion by 2025. And much of this spending will be aimed at moving IT services to the edge. Thus, one can eagerly wait for the inauguration of this high-tech gadget to enjoy both personal activities and professional marketing.