Remote Workplace with Odoo Business Apps to Stay Safe at Home
Author - ISA (Comstar) | Apr 24 2020 04:00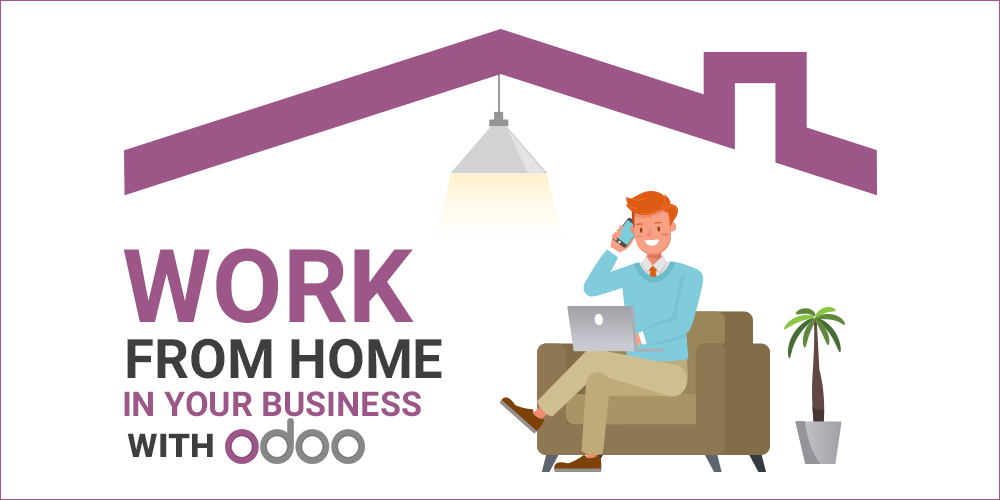 COVID-19 has shaped world reality in a significant number of ways. Due to lack of physical contact and the provision of "social distancing" in order to avoid the spread of the pandemic, business organizations have already shifted to work-from-home model. This, in turn, puts ERPs and software which provide remote work services in extensive demand. Working remotely removes all geographical hurdles and has the capacity to recruit talent from all over the world. Also, it greatly takes care of work-life balance and hence, provides its employees with great mental satisfaction.
Let us discuss how Odoo helps employees in working from home. Following are some key features of Odoo work-from-home.
• Monitoring of Attendance
With the use of Odoo Attendance App, attendance of all employees is easily taken care of while working from home. For all employees, check-ins and check-out are in-built. Thus, employees, managers and HR, all have access to attendance at the same time.
• Team Handling
In order to oversee the performance of your team thoroughly and individually, Odoo gives access to handling teams remotely and efficiently. The managers have easy access to team reports and team performances which helps in achieving goals on time.
• Task Tracking
With Odoo work-from-home, you can easily track tasks given to your team members and gradually assess their progress thereafter.
• Departmental Synchronization
With Odoo, it has become easier to be in touch with your team members separately as opposed to interfering with the tasks of other teams in order to ensure productivity. So, all departments work separately but with synchronization to improve efficiency and save time eventually.
• Access Rights for Employees
Employees have easy access to online work. They just need to make some changes on the Odoo portal. Odoo provides you privacy to take control of who knows about your access rights.
• Odoo Project App
Odoo Project App helps in taking care of a specific project and by supervising employees related to that project. It easily creates new projects and assigns tasks as well as provides gamification facilities to monitor efficiency.
• Daily Work Reports
Daily work reports of employees are delivered to management. These reports extensively analyze the exact time spent on a specific project.
Thus, use all these practical, effective and automated work-from-home features with Odoo and eventually increase productivity through efficiency. These features also help in ensuring a smooth flow of business activities in the locked-down world of COVID-19.