Sophos Email Phishing Protection and Archiving Solutions
Author - ISA (Comstar) | Nov 13 2020 05:00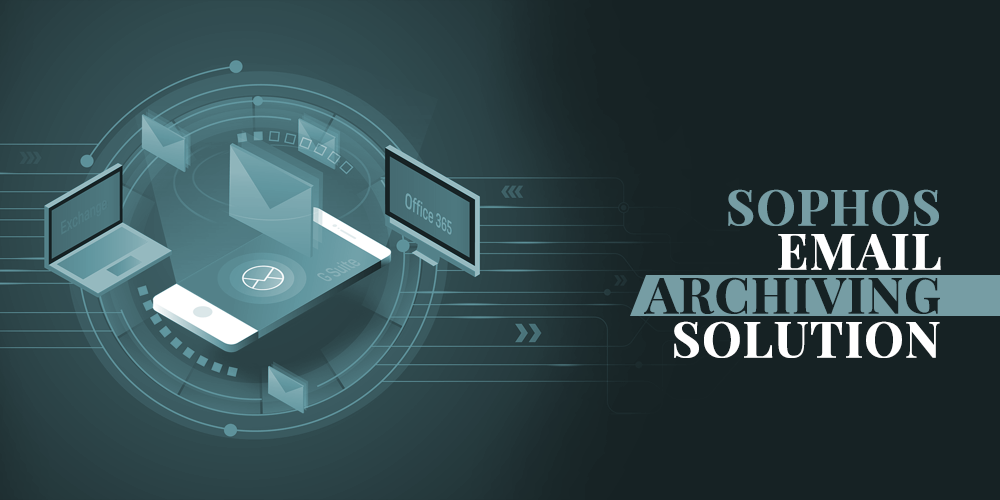 Saving office data from cyberattacks, email threats, and external breaches are one of the essential functions that your IT team performs. In the post-COVID-19 business world, cyber threats increased by a large number requiring us to be even more cognizant about networking and IT security. In this blog, we specifically focus on email security and email archiving solutions.
Emails contain important communication with your clients, sales data, marketing strategies, and other crucial office information, and therefore they require a robust security solution. Sophos Email Security works perfectly in this regard. It performs the following vital functions:
Blocking Future Threats: Sophos Email detects potential malware and unwanted applications beforehand.
Malware Attacks: Sophos Email provides protection against dangerous malware attacks using behavioral analysis approach.
Protection from Stealth Attacks: Provides instant security information against risky email links before you open them in the URL.
Protection from Phishing Imposters: Blocks phishing imposters which impersonate trusted contacts.
Fast Response: Operates quickly against cyberthreats and manages multiple lines of defense mechanisms.
Synchronizes Security: Integrates all security tools to provide a robust and effective security solution altogether.
Data Loss Prevention: Uses endpoint security protection and integrated encryption tools to prevent data loss.
Encrypted Emails: Offers encrypted email choices so that your data remain safe and secure from external threats.
Now, let us move on to discuss why archiving emails is also recommended. There are two ways to go about archiving emails.
1. On-Premise Hardware Solutions
2. Off-Site Hosted Solutions Using a Cloud-Based Approach
On-Premise hardware solutions are expensive and do not offer scalability. Therefore, it is difficult to expand the archiving email limit once it is over. On the other hand, hosted solutions easily expand whenever new storage is required for email archiving. They are also more predictable and cost-effective as compared to hardware solutions.
Additional Benefits of Email Archiving
• Valuable disk spaces are recovered easily when older emails no longer need to be stored on email servers.
• System backups run faster, having lower storage consumption.
• Traffic load and burden will be distributed since reliance will be on archiving and retrieving email information.
• Journal archiving is used to automatically send an email archived copy to special email archiving solutions. If this causes a large amount of spam messages, you can integrate email solution with other security solutions and in the context of a broader corporate messaging strategy.
Thus, use Sophos Email for a robust email protection solution. Reach out to us if you have enquiries about email protection and email archiving solutions. We will be happy to be in touch