Efficient Methods to Keep your Data Safe and Secure
Author - ComstarISA | Aug 09 2018 12:30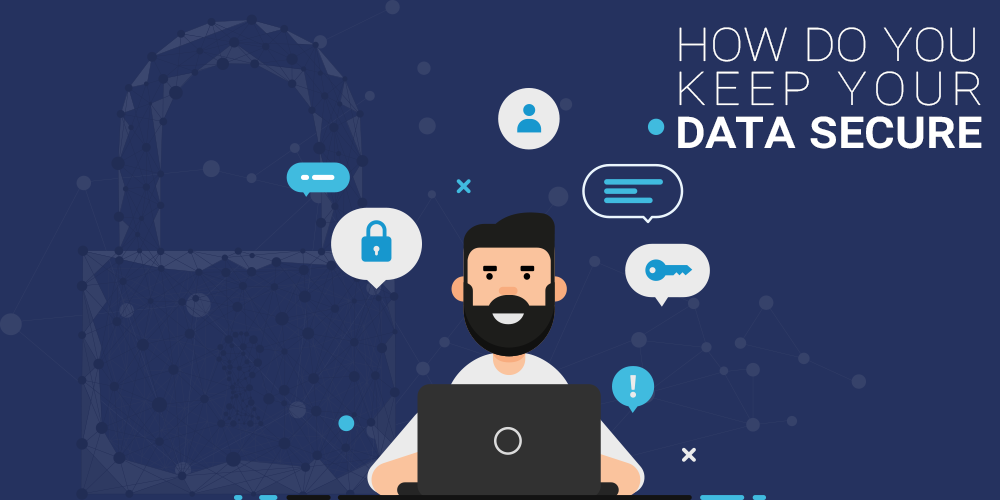 The advancement of information and communication technology has provided us with various benefits; however, at the same time, we are also exposed to the malicious threats of the notorious cyber criminals. This sort of cyber attacks involve an unauthorized access of an anonymous to our private data regarding; our personal life, organizations, clients, bank accounts and statistics and then use it against us for blackmailing purposes to gain illegal profits. These kinds of criminals are skilled to decipher even the hardest type of encryption code in order to hack all of your essential databases. Therefore, protecting digital data by implying advanced security technologies is necessary these days.
Moreover, to keep your data safe and secure you are required to adopt some of the significant data security methods which will ensure to protect your systems from the data breach. Some of the precautions and safety measures that you need to employ are as:
• Strong password creation: It is clear that you need to adopt a complicated blend of alphabets, numbers and sign values in order to create a powerful password to ensure the sanctuary of your private data. Hackers are very good at deciphering the passwords. If you tend to save your passwords on your smartphones or other related devices, then you have a poor chance of protection against hackers. Therefore, it is necessary that you never save your passwords or encryption codes on your devices.
• Changing your passwords Often: In addition to making a strong password for evading the data breach; you can also opt for the habit of constant alternating your passwords. In this way, your passwords will never be the same and it will be difficult even for an expert cyber criminal to trespass into your personal property and steal your valuable assets.
• Regular Checking of your Privacy Settings: Moreover, you should also focus on the privacy settings of all your social media accounts i.e. Facebook, Instagram, Twitter and LinkedIn, so that you may be well aware of your rights of protection. Furthermore, a constant eye-keeping on other settings of your smartphones' apps may also eradicate all sorts of possibilities of internet threats and virus.
• Use only Authentic and Certified Data Protecting Software: As it is well-known that analogous to our computers and laptops, our smartphones are also prone to various risks including; virus, phishing, pharming and malware attacks. Hence, it is essential for you to protect your digital data by downloading the authentic and certified safety software in your device. This software creates a scanning procedure in your device which catches even the slightest glitch and intruder instantly.
• Data Back Up Procedure: It is a significant task that you should have a complete back-up for your private and confidential databases in order your device is stolen or corrupted by a virus. In this case, you won't be at the complete loss because a replica of all your information would be saved in another drive for use.
• Threats from Public Wi-Fi: The facility of internet access at every coffee shop, library, shopping center and restaurants have made our life easy, however, there is a dark side to it as well. Most of our passwords and private information are leaked when we employ the public Wi-Fi services to do our work. Thus, it is recommended that you should only use the public internet for browsing purposes and never enter or save your passwords when such services are provided for precautions.
In a nutshell, we can deduce that the best way to secure the sensitive data is to adopt the above-mentioned data security methods and keep your devices and operating systems updated with the latest security technologies.