Crafito The Most Advanced Odoo E-Commerce Theme
Author - ComstarISA | May 21 2018 12:00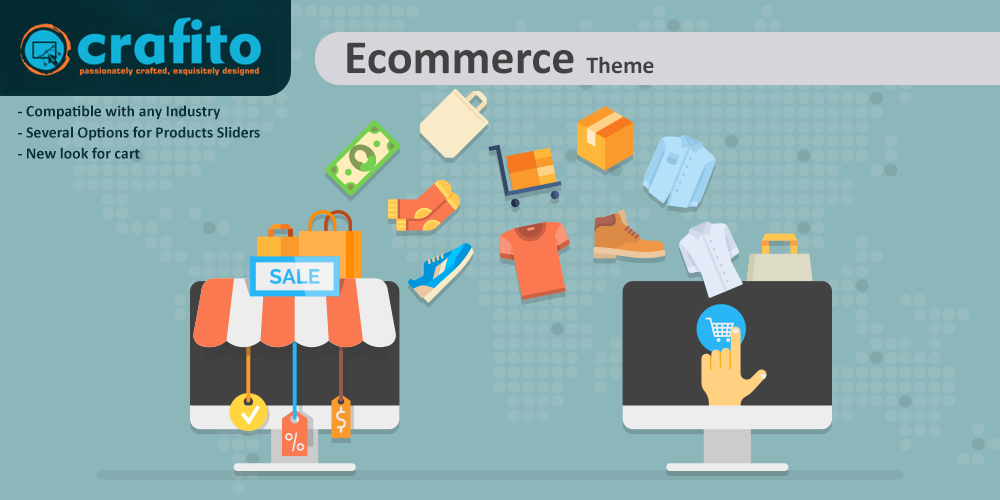 Consequently, we all are aware of the wonders that Odoo has provided for the prosperity of our enterprises. It is the sole platform that tends to offer you with well organized, systematic, flexible and customized business software so that you can perform your professional tasks with an ease and efficiency. Moreover, this feasible program uses an HTML 5 based versatile e-commerce-based themes associated with bootstrap and is known as Crafito. It employs lots of snippets to sketch a significant pattern of websites for your professional industry.
Furthermore, why do need this amazing software to build your official website? Well, if you are a sagacious dealer then this is one of the most outstanding and latest technology applications that will aid you to operate and display your work appropriately. Crafito owns a suite of divergent apps that are integrated together to work in harmony and produce proficient and profitable results for its clients. Thus, given below are the salient features of this theme-based web program which underlines the reason for your purchasing it undoubtedly:
• It offers a high resolution and compatible theme designs for all types screen sizes present in different devices like tablets, laptops, and smartphones. This implies that you will have an undisrupted access to your trading website on any device without facing the trouble of over surfing. Therefore, it is perceptive and approachable software for your website building.
• It provides you with multifaceted features, modules, and tools to operate and administer your industry irrespective of the magnitude of your enterprise. It utterly treats all the business type whether big or small on the same level of trust, good service, and coherent attitude.
• In fact, it priors to adjust your web building for commercial purpose and to provide you the compatible services according to your predilections. Hence, your considerations are given first-hand preference to customize your industrial site without flaw. Thus, it is adaptable for any type of company.
• Moreover, it uses various snippet options like upper banner, home slider, special feature snippet and most interesting "about us" snippet in order to give you the most attractive presentation in the market.
• Besides other useful snippets like emphasized service snippet, newsletter snippet and contact us snippets and choose us snippet to persuade visitors to become our valuable customers are an advantageous tool without any limitation in performance or depiction of your industrial website.
• On the contrary, it is a cost-effective product for users thus it supplies the most advanced and customized trading themes at a reasonable price with a promise of high efficiency in operation. Hence, you should opt for this software to enhance your enterprise.